Curry Davis Consulting group has an overarching mission to give back by organizing and sponsoring events that strengthen organizations, families and communities. We use our ability to organize and leverage support to bring attention to various causes and needs of the community.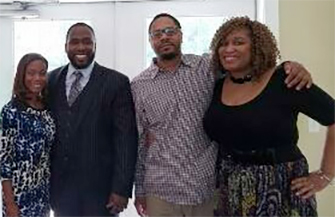 "Communication: The Heart of the Matter" Marriage Seminar
---
As part of Curry Davis Consulting group's civic mission to give back, CDCG hosted the Communication: Matters of the Heart marriage seminar on Saturday, November 5, 2016, in partnership with Life of Redemption Christian Church's Pastor Lowell James. The event was phenomenal and all who attended enjoyed a powerful message. We had a total of 7 couples attend, who learned more effective ways of communicating with their spouse through Biblical principles of communication in a marriage. This was CDCG's 2nd event focusing on strengthening marriages and family.
"Fostering Hope for Foster Care Youth" Forum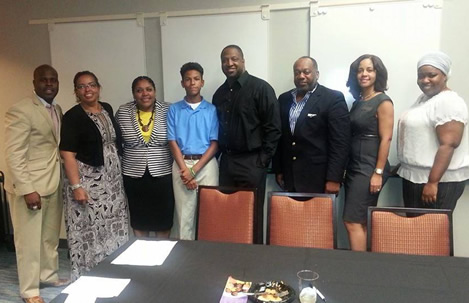 ---
On August 24, 2014, in response to a reported shortage in Georgia of Foster Care parents and growing need for foster homes, Curry Davis Consulting Group hosted the "Fostering Hope for Foster Care Youth" forum as part of our civic mission to impact our community. We targeted working professionals who were either SINKS – Single Income No Kids or DINKS – Double Income No Kids, with a goal of bringing the issues facing Georgia's Foster Care System to their attention as well as sharing ways to help. The panel featured a female Professor/Dean (Spelman College) who fostered through DFACS and then later adopted 2 girls; a single male Executive who adopted 3 brothers; J.R. Henderson (event co-host), a former foster child and spokesman for foster care, Court Appointed Special Advocacy, DFACS, and Families First, who all provided stats and ways to get involved. Over 41 people attended this event at the Loudermilk Center. Shortly after the event, one of the attending DINKs (Firefighter and Non-profit Executive) went through the process and became foster parents to two siblings age 2 and 9 at the time.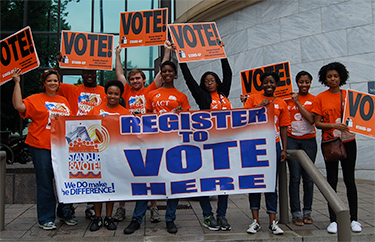 Rochelle Community Revitalization Partnership
---
Our Principal Consultant, Karen Davis worked with local community leaders to create the Rochelle Community Revitalization Partnership, a small community-based organization in her hometown in 2006. Her efforts included providing organizational development services to include board development, community outreach, event coordination, fundraising, initiative marketing and budget management services. She helped to organize a community health fair and walk; organized a community engagement workshop; organized a financial literacy workshop and solicited the Federal Reserve Bank of Atlanta community advocacy division to host a community forum with local banks and business owners. Karen's sense of community started at home.