Karen Davis
|
President & CEO
Karen Davis serves as the President and Principal Consultant for Curry Davis Consulting Group, where she successfully managed a $20.5 million stimulus project for United Way of Metropolitan Atlanta and the Department of Human Services which served 17,000 families. She's also worked with major foundations & non-profits such as Annie E. Casey Foundation, Arthur M. Blank Foundation, Emerald Corridor Foundation, National Lighthouse Foundation, Morehouse Shiver Grant Institute, and Resources for Residents and Communities to name a few.
Karen is also a certified Results Based Accountability (RBA) Trainer and has used this action planning methodology to transform organizations and to create major community collaborative networks. Karen has more than 16 years of program management and organizational development experience.
Karen received a Master's Degree in Public Administration & a Bachelor Degree in Political Science from Valdosta State University. She is an active member of the Project Management Institute.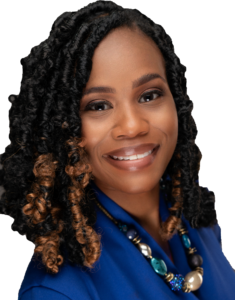 Janine James
|
Project Coordinator
Janine James serves as a Project Coordinator for Curry Davis Consulting Group, where she provides oversight of assigned projects, monitors project progress for accuracy and overall success, acts as a liaison between clients and other stakeholders, updates project tracking mechanisms and provides administrative support as needed.
Janine has held administrative roles that merged her clinical, organizational, and management skills including Rehabilitation Utilization Coordinator and Project Manager in the Outpatient Rehabilitation, Sports Medicine, and Orthotics and Prosthetics departments at Children's Healthcare of Atlanta. She is also a licensed Speech-Language Pathologist, who previously worked directly with the pediatric population providing speech-language and feeding services within the schools and the hospital/outpatient rehabilitation settings. This background has afforded Janine the opportunity to be on the front lines and behind the scenes of providing quality internal and external customer service.
Janine received a B.A. in Speech-Language Pathology from South Carolina State University and M.Ed. in Communication Disorders from Georgia State University. She is an active member of the American Speech-Language Hearing Association.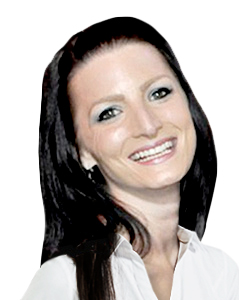 Jessica Karp
|
Marketing & Graphics Consultant
Jessica Karp is a digital graphic designer with almost 15 years' experience. Originally from Florida, she graduated from the University of Central Florida with a B.A. in digital media and a specialization in internet and interactive media. Jessica has worked with dozens of national brands, developing websites, optimizing search visibility, creating identities, sales collateral, creating interactive media and social marketing campaigns.