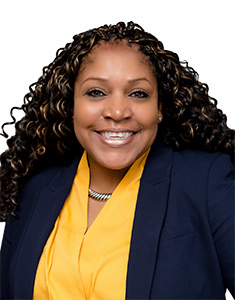 Karen Davis
|
President & CEO
Karen Curry Davis serves as the President/CEO and Principal Consultant for Curry Davis Consulting Group (CDCG). Karen has led CDCG's consulting efforts for more than 16 years and is known for her ability to rapidly develop and implement strategies to deploy much needed relief funding to communities in need. Since the Pandemic began in 2020, Karen and her firm has successfully managed and deployed over $90M in Emergency Rental Assistance Program (ERAP) Funds across four (4) municipalities in two (2) states, as well as over $20M deployed under the American Recovery and Reinvestment Act (ARRA). All of which has resulted in over 30,000 households served. She is known as "The ERAP Whisperer" given her work with the CARES Act Projects and was recognized as one of the 2022 Top 100 Most Influential Women in Atlanta by the Atlanta Business League.
With a background in workforce development and human services, she's served as Vice President for The Center for Working Families; Economic Development Director for United Way of Greater Atlanta and has also provided consulting services for the City of Baltimore's ERAP, HUD, and major foundations & non-profits such as Annie E. Casey Foundation, Arthur M. Blank Foundation, Equifax Foundation and The Georgia Micro Enterprise Network.
Karen has more than 25 years of project management and organizational development experience and has a master's degree in public administration & bachelor's degree in political science. The CDCG Firm motto is "Excellence is Not an Act, but a Habit. Plan. Execute. Evaluate."
Curry Davis Project Management Consulting Team
---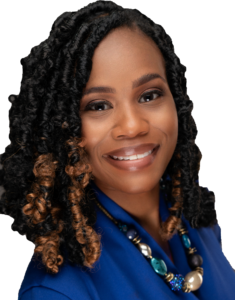 Janine James
Project Coordinator
Janine James serves as a Project Coordinator for Curry Davis Consulting Group, Read More...
where she provides oversight of assigned projects, monitors project progress for accuracy and overall success, acts as a liaison between clients and other stakeholders, updates project tracking mechanisms and provides administrative support as needed.
Janine has held administrative roles that merged her clinical, organizational, and management skills including Rehabilitation Utilization Coordinator and Project Manager in the Outpatient Rehabilitation, Sports Medicine, and Orthotics and Prosthetics departments at Children's Healthcare of Atlanta. She is also a licensed Speech-Language Pathologist, who previously worked directly with the pediatric population providing speech-language and feeding services within schools and hospital/outpatient rehabilitation settings. This background has afforded Janine the opportunity to be on the front lines and behind the scenes in providing quality internal and external customer service.
Janine received a B.A. in Speech-Language Pathology from South Carolina State University and M.Ed. in Communication Disorders from Georgia State University. She is an active member of the American Speech-Language Hearing Association.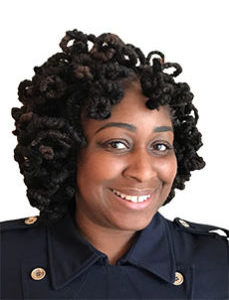 Nicola Canty
Quality Review Management Consultant
Nicola Canty serves as Quality Manager Consultant for Curry Davis Consulting Group, Read More...
where she develops seamless workflows, manages quality operations, and supervises staff on several projects.
Nicola optimized quality control procedures by ensuring efficiency, compliance and accuracy of approval and payment processes.
Nicola holds a BS from Liberty University and is Lean Six Sigma Certified. Throughout her career, Nicola held various leadership roles that merged her project management, strategic planning, and thought leadership skills. She served as Special Projects Director of United Way of Greater Atlanta for 13 years, helped to administer $20.5 million to 17,000 families with the GA Fresh Start Program, and managed several other programs and projects such as CCR of FL, the Paycheck Plus Program, and ERA Programs.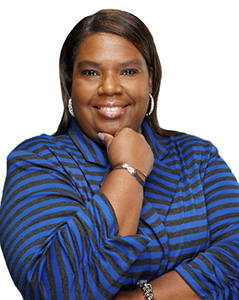 Falita Flowers
Policy and Program Development/Compliance Officer

Falita Flowers serves as a Compliance Officer for Curry Davis Consulting Group, Read More...
where she develops program policy and compliance procedures and serves as a liaison. She joined the team in 2017, as the Content Development Specialist with Curry Davis Consulting Group on CORE, a training program developed for State Agencies across the Nation.
Falita has 20 years of experience in Federal and State program administration and executive leadership, public policy development, and public-private stakeholder engagement.
Falita received a Master's degree in Public Administration-Healthcare Policy from Troy University and a Bachelor's degree in Social Work- Community Programming from Georgia State University.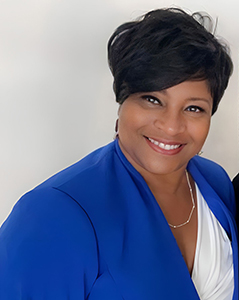 Marcia Culbreath
Quality Review Team Lead
Marcia Culbreath serves as Quality Review Team Lead, where she provides Read More...
oversight of the Quality Review Team, develops program policy, manages the payment approval process, provides technical assistance, training, and administrative support.
Marcia joined the leadership team with 25 years of progressive experience in managing administrative operations, monitoring state and federal programs, and developing systems to ensure program compliance. As a diverse team leader with an emphasis on compliance monitoring, policy development, project management, and collaboration with GA DFCS, GA DOL, local workforce agencies and other community organizations, she provides much-needed structure to human services programs.
Marcia served as Employment and Training Grant Manager for the GA Department of Human Services prior to joining the Curry Davis Consulting Group.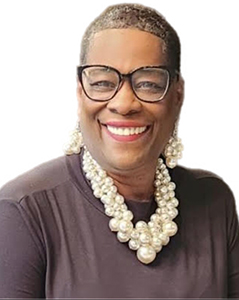 Julia Kelly
Program Monitor
Julia Kelly serves as a Program Monitor for Curry Davis Consulting Group. Read More...
She mediates between the Quality Review Specialist and the various Agencies ensuring cohesiveness of the group and proficiency in the processing of the applications submitted by individuals seeking assistance due to COVID-19 for rent and/or utility assistance.
Julia is responsible for conducting monthly compliance reviews and audit reviews for accuracy of payments, and assisting the Quality Review Specialist with proficiently processing requests as expeditiously as possible.
Julia is currently working on her Doctor of Ministry (DMin) in Apologetics and Theology from Liberty University, received a dual Master of Arts (M.A.) in Christian Studies and Apologetics from Luther Rice College and Seminary, and a Bachelor of Arts (B.A.) in Religious Studies from Beulah Height College.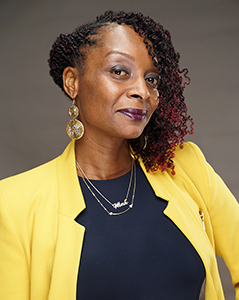 Edwina Gibson
Project Coordinator & Enrollment Specialist Team Lead
Edwina Gibson serves as a Project Coordinator and Team Lead for Curry Davis Read More...
Consulting Group, where she provides oversight of day-to-day operations ensuring resource availability for the project teams. Edwina is responsible for communicating project details while serving as an interface between team members and team leads.
Edwina received a Bachelor of Arts in Finance from Georgia Southern University and a Master's in Public Administration from Troy University. Edwina has over 20 years of experience brokering support through HUD resources and policy initiatives for affordable housing and other government economic development programs.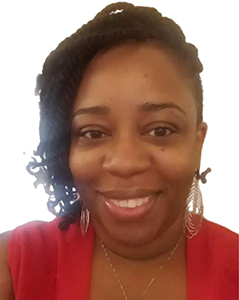 Quiana Thomas
Enrollment Specialist Team Lead – New Jersey Projects
Quiana Thomas serves as a Team Lead for Curry Davis Consulting Group, Read More...
where she oversees employees' performance, provides guidance, support, identifies development needs, communicates organizational needs and manages the reciprocal relationship between staff and the organization so that each is successful.
After a career as a Finance Specialist in the US Army National Guard, Quiana has over 27 years of experience of leading teams, improving performance, identifying opportunities, and successfully defusing the toughest clients.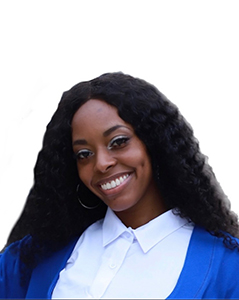 Malayia Ross
Executive Assistant
Malayia Ross serves as Executive Assistant for Curry Davis Consulting Group, Read More...
where she assists with ongoing Curry Davis Consulting Group projects and future contracted projects.
Malayia oversees tasks delegated by the President & CEO, and coordinates day-to-day support services with all necessary staff, clients, and service providers. Malayia received a bachelor's degree in Psychology from Georgia State University.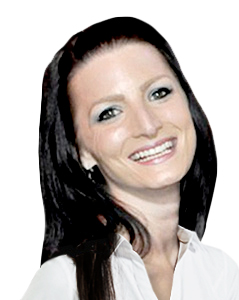 Jessica Karp
Marketing & Graphics Consultant
Jessica Karp is a digital graphic designer with over 15 years' experience. Read More...
Originally from Florida, she graduated from the University of Central Florida with a B.A. in digital media and a specialization in internet and interactive media. Jessica has worked with dozens of national brands, developing websites, optimizing search visibility, creating identities, sales collateral, creating interactive media and social marketing campaigns.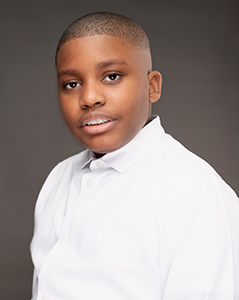 Caden Davis
Junior Intern/IT
Caden joined the firm as an intern providing IT support and office administration support.