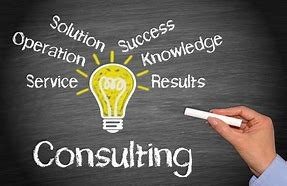 Recent research shows that management consulting is quickly becoming invaluable to an organization's success. According to the Harvard Business Review, management consultants bring in more than two billion dollars a year, for their rendered services. Experienced consultants are sought after for their ability to utilize training and certifications, to ensure that projects are well structured, implemented in a timely manner and within budget.
While it has been repeatedly proven that the benefits of hiring a project management consultant are monumental and a multibillion dollar industry, many companies often still struggle with the decision on whether they should bring a consultant on-board. Companies fear that hiring a consultant suggests that there are inadequacies within, and others believe it may cause internal management to worry about job security. However, if companies are truly interested in growing, they must realize that this way of thinking is futile and will only stagnate the company.
Writer, Jeffry Graham, highlights ten benefits to companies hiring project management consultants. Some of these benefits include having an outside perspective, leveraging new skills, and accomplishing short term goals. These are just a few of the attributes that clients can expect when hiring CDCG. Our CEO, Karen Curry Davis, recognizes the importance of being invaluable, which is why she has a stellar reputation for taking organizations to the next level.
To learn more about how organizations can benefit from hiring a management consultant, read Jeffry Graham's article, "Top 10 Reasons Organizations Hire Consultants".
Article: https://www.linkedin.com/pulse/20140918173243-71658667-top-10-reasons-organizations-hire-consultants